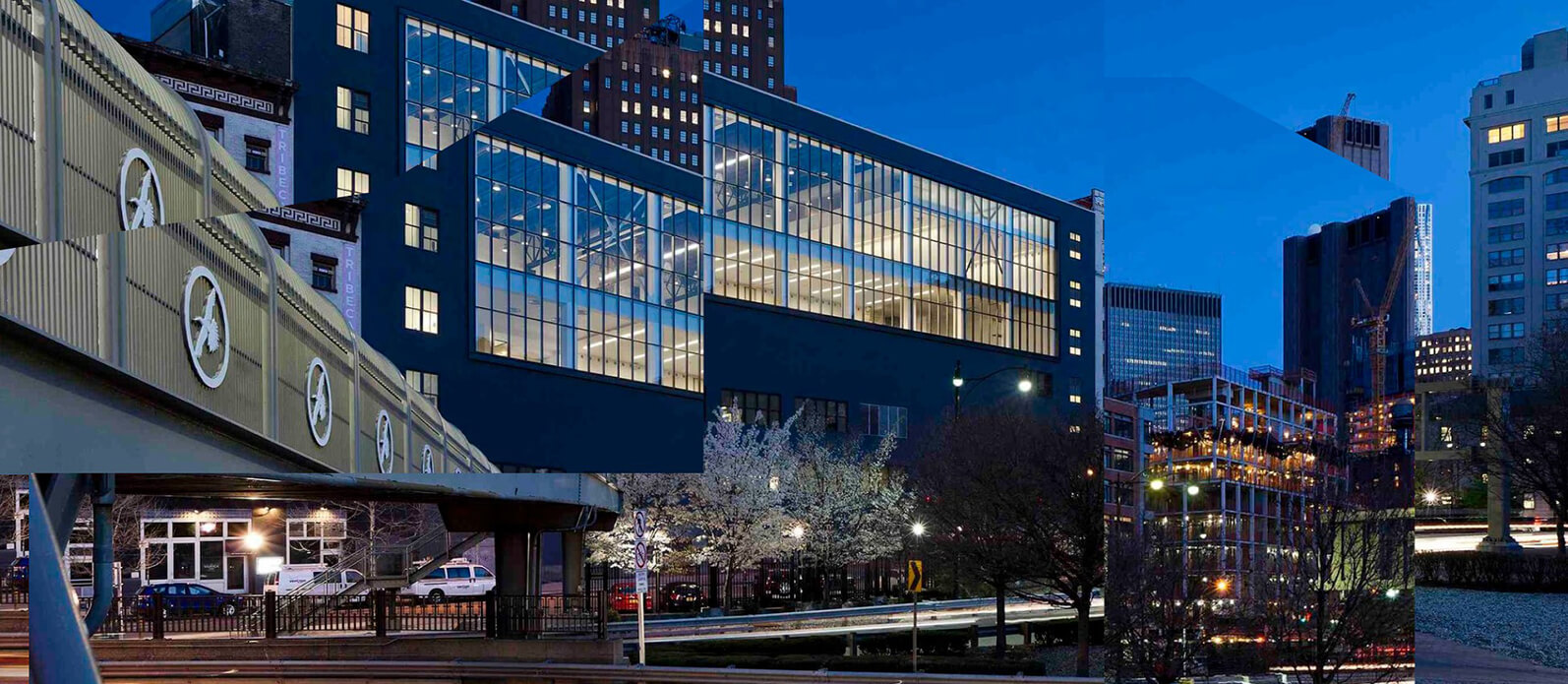 The City Edition, April 19th at 2 pm
An invite-only, immersive experience that brings together a select group of influential leaders at the intersection of creativity, media, and technology. VIEWS The City Edition continues the spirit of our flagship 2017 event on Sir Richard Branson's Necker Island with the bustling energy of New York for a relaxed, off-the-record day of meaningful connections and thought-provoking ideas.
Some of the industry's most prominent executives will delve into the ever-evolving role of creativity in a digital world. Exploring how human ingenuity will interface with artificial intelligence - how the human body, the communication, the cities and brands none-the-less will change. 
The Venue 
Spring Place on 6 St Johns Lane  is a state-of-the-art collaborative space and private-members club in TriBeCa where inspiring minds in fashion, art, business, and entertainment come to work, host and create. Sharing the remarkable TriBeCa building with its sister organization, Spring Studios visitors are immersed in a cultural hub that includes the Tribeca Film Festival, Independent Art Fair, New York Fashion Week, and now VIEWS. 
At Spring, there are the workings of culture at every turn which makes it the perfect setting for our first instalment of The City Edition
Organizing Committee
Miha Mikek

Andrew Essex

Wenda Harris Millard

Terry Kawaja

Founder & CEO

Luma Partners

Terry Kawaja

Adam Bain

Tiffany R. Warren

Senior VP, Chief Diversity Officer

OMNICOM

Tiffany R. Warren

Maryam Banikarim

Mark Read
2:00 PM

VIEWS Talk: Making The Future

Rio Caraeff, CCO, Magic Leap

2:35 PM

VIEWS Interview: The Future of Cash

Lynne Biggar, CMO, Visa and Kristin Lemkau CMO Chase - interviewed by Stephanie Ruhle, MBNBC

3:10 PM

VIEWS Talk: The City As Platform

Rohit Aggarwala, Co-Head Google Sidewalk Labs

3:40 PM

VIEWS Discussions:




Art Meets Blockchain

Hosted by: Kevin Abosch - Artist




Creativity & Diversity

Hosted by: Tiffany R. Warren, SVP Omnicom




Creativity and Tenacity

Hosted by: Joshua David, Co-founder The Highline




Unlocking the Creative Power of Audio

Hosted by: Matthew Lieber, Co-founder & COO Gimlet Media




Reinventing Retail

Hosted by: David Conn, CEO FAO Schwartz

4:20 PM

Vitamin Boost or Champagne Break - The Choice is Yours

 

4:35 PM

VIEWS Talk: Androids Do Dream: Can We Create New Senses

David Eagleman, Stanford University

5:00 PM

VIEWS Interview: Two Industry Legends On Creativity and Leadership

David Droga & Charlotte Beers

5:35 PM

VIEWS Discussions:




The Direct-to-Consumer Revolution

Hosted by: Jeff Raider, Founder & CEO Harry's




Mission-Driven Creativity

Hosted by: Joey Bergstein, CEO Seventh Generation




Creative and Crypto

Hosted by: Mike Dudas, CEO The Block




Live Events & Leveraging Tech

Hosted by: Ian Daly, CSO Live Nation

6:30 PM
till late

Exploration For All Senses:




Open up your palate with Empirical Spirits

Hosted by: Mark Emil Hermansen, co-founder of Empirical Spirits and Sam Anderson, Mission Chinese Food




Immerse yourself in earth-inspired dinning experience

Brought to you by Ana Roš, The World's Best Female Chef 2017 and star of Netflix's Chef's Table




Allow one-of-a-kind musical experience to wash over you

Composed and curated by VIEWS alumni Ricardo Romaneiro